---
20:22
Iron Attack! - ドイッチュラントの進撃 [2018]
Iron Attack! - ドイッチュラントの進撃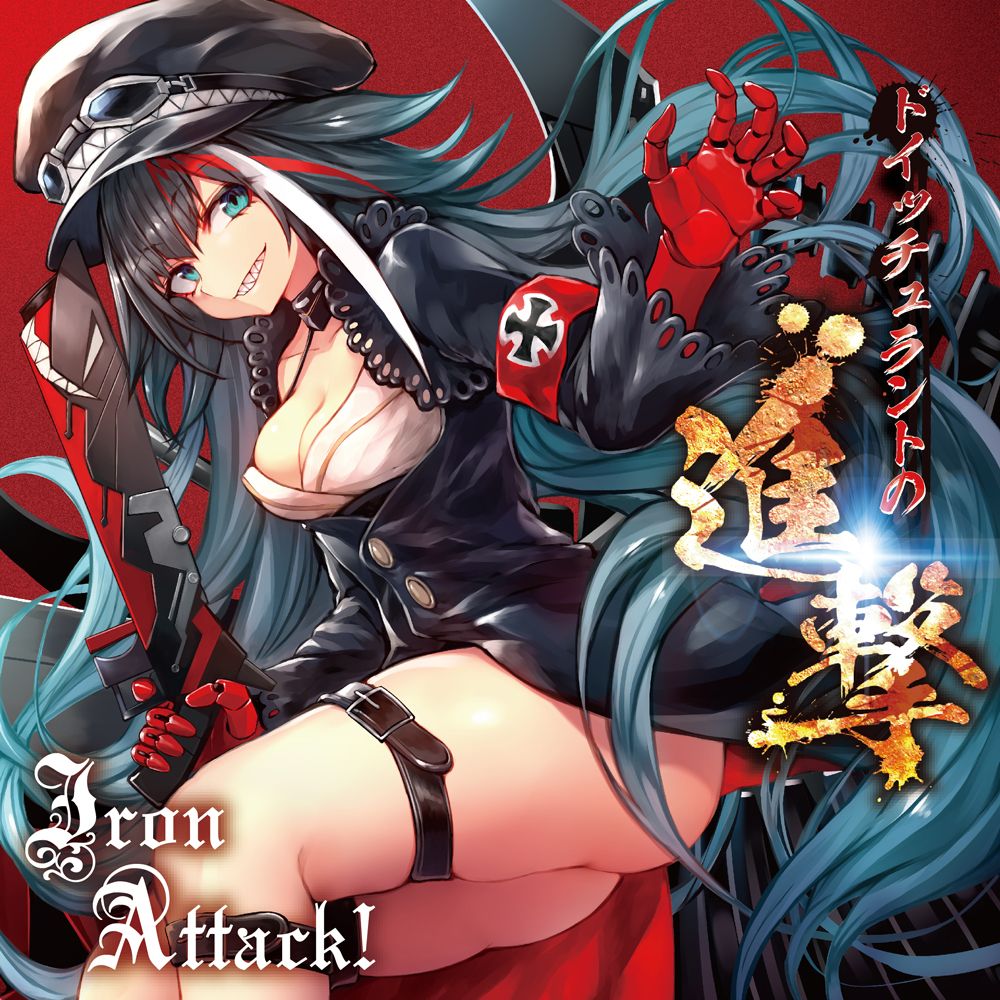 Формат:
MP3, Tracks, 320 kbps
Год выпуска:
2018
Страна:
Japan
Жанр:
Progressive Metal, Power Metal, Instrumental
Продолжительность:
00:28:13
Tracklist:
01. 北極海に鉄の血を燃やし [01:23]
02. Brave Inside [04:25]
03. ソロモンのNightmare [03:34]
04. Flag Of Faith [02:52]
05. 襲来!ロイヤルメイド隊 [01:58]
06. 瑞鶴 [03:21]
07. Stand Proud [03:07]
08. Brave Inside =Off Vocal= [04:29]
09. Stand Proud =Off Vocal= [03:05]
Members:
IRON-CHINO
まいなすいょん
勇舞
今や世界を股にかけて活躍する同人メタル・バンド、IRON ATTACK!
A bit information:
Heavy/Power Metal band from Japan with some progressive elements, huge Neo-Classical influences and mostly Instrumental formed in Japan, 2007. The band is led by Hiroyasu "Iron" Chino a guitarist who also plays in Japanese heavy metal band
Lightning
. He had a old band/project named
HEAVY METAL KINGDOM
(before starting
IRON ATTACK!
) where he was the vocalist and played guitar.
In IRON ATTACK! he does all the programmings and song-writings himself but has members playing in studio-recordings, but he does also play in various temporary and other short-lasting projects, aswell as being playing as guest guitarist in other doujin bands.
All his releases (in both IRON ATTACK! and Lightning) are also self-released through his own label named IRON-CHINO (after his circle's name).
He mostly focus on instrumental tracks but has several albums considering female vocals and also songs in other album including male vocalists (as JUN, The Stahl and Yuma in example).
Recently he's sung the lyrics himself on the second track "Into The Shade" on his album Concerto of the Scarlet Elements.
Much of the band's album art are parodies of other well known metal bands, such as Judas Priest and Children of Bodom.
Iron Attack releases their stuff through their own, self-titled, record label. Iron Attack has released 24 full-length studio albums (+ four "Best-Of"s/Partly "Best-Of"s) up to date (+ two splits), so all in all, 30 releases.
Also quite part of their songs (all songs in his own-made releases so to say) are tributes/covers to songs of the well know series of Touhou.
Besides having a huge Neo-Classical influence in his music he also takes parts of other well-known metal songs into his own tracks but with his an own interpretation mixed with the touhou-cover.
He's a quote from him (from YouTube): "Japanese are workaholic. It's joke. However, the thing that I am always working is true. I'm guitarholic." This can be confirmed by example that he really does release much material in little time-intervals.
Photo:
Pre-Listening:
Enjoy!
Категория:
Metal
|
Просмотров:
90
|
|
|